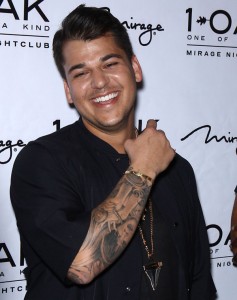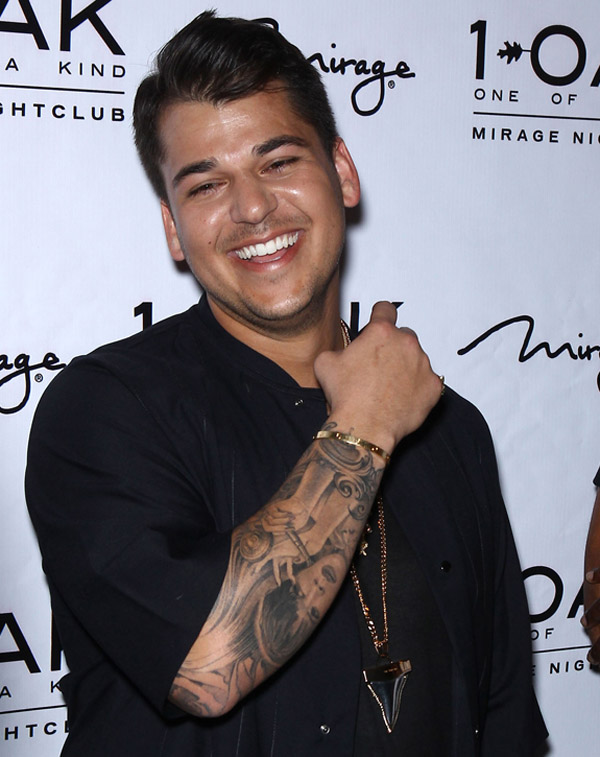 It has been reported by a number of online sources that Rob Kardashian has entered rehab. The 27 year old is a household name thanks to appearing in a number of reality shows including Keeping Up with the Kardashians, Dancing with the Stars (Season 7), and Khloe & Lamar. He is believed to have entered rehab to get treatment for alcoholism and depression.
The Addiction Problems of Rob Kardashian
Rob Kardashian became a household name when he was 20 years old due to his appearances in Keeping Up with the Kardashians. This reality show focused on the personal and professional life of the members of his family who are famous for being rich and enjoying a luxurious lifestyle – critics like to say they are 'famous for being famous'. The show is now in its ninth series and it shows no real signs of losing popularity – it is particularly popular with young people.
The popularity of the show has meant that Rob Kardashian has gained a lot of attention – in the first few series' of the show there were many fans who saw him as a heartthrob. In the last couple of years though, Rob has put on a lot of weight (over a 100 pounds), with some people claiming that this has led to him becoming depressed and anxious – it could also explain why he has been abusing alcohol.
It is believed that Rob Kardashian has entered a Californian rehab called Bridges to Recovery. He has gone there seeking help for his drinking as well as his depression. There are obviously some underlying issues driving his behaviour, so these will be dealt with during his time in rehab.
The Link between Alcohol, Depression, and Food Addiction
It is common for individuals with problems with alcohol addiction to also have issues around depression and food. In some cases, it may be that the depression is the thing driving these other behaviours. Mental health problems cause symptoms that can initially be relieved somewhat by drinking alcohol or comfort eating. Ultimately, these behaviours make the situation much worse and it usually means that the person ends up with an addiction on top of their depression. It is also true that alcohol is a type of drug known as a depressant, so it actually exacerbates the symptoms of depression.
It may be that the rapid weight gain of Rob Kardashian is due to comfort eating, although this is pure speculation. Comfort eating has been described as an attempt by people who are experiencing mental suffering to 'eat away their feelings'. Young children learn to associate certain foods with reward; for example, parents give kids a chocolate treat for doing well at school. Adults can continue to associate food with reward, turning to these substances when feeling in need of self-soothing.
Comfort eating often involves junk food or dishes that are particularly fattening. This means that those who engage in the behaviour can end up putting on a lot of weight. This can then lead to a situation in which the person begins to develop issues around the appearance of their body, which can lead to a vicious cycle – the person eats because they feel bad, and they feel bad because they eat too much.
The recent death of Robin Williams has once again highlighted the link between addiction and depression. Robin managed to overcome his addiction problems, but he continued to struggle with depression in sobriety. This is why it is so important that people understand that giving up alcohol or drugs might not always be enough to ensure a happy future; issues such as depression need to be dealt with as well.
Rob Kardashian in Rehab
Rob Kardashian has become a savvy businessman with a great future ahead of him if he can gain control of his demons. By entering a rehab programme, he now has the opportunity to get his life back on track, picking up the tools needed to create a much better future. It appears that he is going to be receiving dual diagnosis treatment, meaning his depression and alcohol problems will be dealt with together.