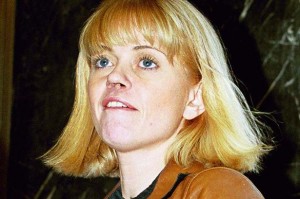 EastEnders is one of Britain's best-loved soaps and, as a nation, we are fascinated by the real lives of those who star in it. And none is more fascinating than Daniella Westbrook, who played Sam Mitchell. In fact, Daniella's story reads just like a fictional soap character's, with plenty of highs and lows – the latest being that she is now homeless and penniless.
A Dream Start
Daniella joined the cast of EastEnders at the tender age of 16 when she was cast in the role of Samantha Mitchell, sister to the infamous Mitchell brothers, Grant and Phil. This was a dream role and she quickly shot to fame after her character's relationship with Ricky Butcher played by Sid Owen. However, just three years later, Daniella decided that she had had enough of life on the Square and felt that the time was right for a change. However, two years later, in 1991, she returned as Sam Mitchell; it was during this period that her cocaine use became evident.
Regularly using the drug, her work on screen began to be affected and behaviour on set and in her private life led to her contract on the show being terminated. In 1999, Westbrook returned to the Square again but just a year later was once again let go by producers.
Drug Use
Daniella has admitted to spending approximately £400 every day on the class A drug, possibly spending £250,000 on cocaine while hooked. She even admitted to using it while pregnant with her first child. Most of us will remember the shocking photograph of Daniella with a disintegrated septum, which resulted from her drug use. This photo 'forced' her to undergo treatment for her addiction and to have surgery to rebuild her damaged nose.
Marriage and Divorce
Daniella married millionaire Kevin Jenkins in 2001 and converted to born-again Christianity after a move to California in 2010. However, she started struggling with cocaine addiction again and, at the start of 2014, her marriage finally ended. In August this year, the star finally admitted that after 12 years of sobriety, she was back using cocaine.
Rock Bottom
After what she calls 'a year from hell', Daniella Westbrook has told how she has now lost her home and that she and her children are living in sheltered accommodation and surviving on donations from friends and parcels of food from food banks. She also confessed that her drug addiction resulted in the collapse of her marriage.
Getting Help after a Relapse
Like Daniella who was clean for almost 13 years before her latest setback, many drug addicts and alcoholics are susceptible to relapse when life throws them a curve ball. There is always that fear that, if trouble arises, they will want to use the drug that made them feel better in the past. The truth is that many recovering addicts will relapse, which, unfortunately, is often part of the process. However, like Daniella who has spoken of her problems, asking for help is the right thing to do. There are various treatment options available and, as well as this, there is no need to think that help is not available to those who have relapsed. At Addiction Helpline, we can get you the help you need, fast. Call us today on 0808 163 9632 and we will make sure you get back on track as soon as possible.