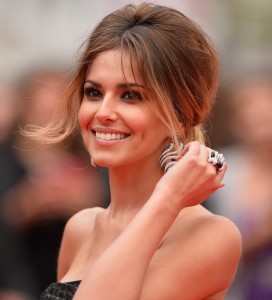 Cheryl Fernadez-Versini (previously known as Cheryl Cole) recently announced plans for a new multi-million pound centre in Newcastle on a return trip to her home city. The singer said that she has had the plans in her mind for about four years and has ideas for various fundraising events. During her visit, she spent time at a Prince's Trust centre in Newcastle and admitted that her time there was inspiring.
Helping Disadvantaged Children
Cheryl hopes that the new centre will provide much needed help for disadvantaged children in the area, with around 4,000 youngsters benefiting each year. She has even hinted that she will ask her fellow X-Factor judge Simon Cowell to contribute. Cheryl said, "I have tried various ways of opening a centre, that was my dream, but I've been rejected a lot for various reasons. So today I wanted to come and possibly look for a centre and talk to the people that have been through the programme and see what is achievable."
Close Connection
Cheryl admitted that Newcastle would always be special to her and that she could have been one of the youngsters in need of a centre such as the one proposed if her life had taken a different turn. She said that she was very lucky and was now going to use her profile to raise awareness for the area and the people there. She hinted at some 'very exciting events' coming up but wouldn't say more than that the people of the North East would be 'excited to get behind them'.
Plans
Plans for the centre will include a new digital media hub and music studio; the singer admitted that she hopes to roll out similar centres all over the country in the hope of supporting vulnerable people. The chief executive of The Prince's Trust, Martina Milburn CBE said, "I am truly inspired by Cheryl's passion and determination to help young people who are the most disengaged from society – especially those who are battling drug and alcohol addiction."
Importance of Support Centres for Addicts
Young people with addiction need support and encouragement to kick their habits. It can often be more difficult to treat young people with addiction than adults because they often suffer with problems with interpersonal relationships and with coping skills. Family therapy is vital for treating young addicts but it is also important that they have somewhere that they can go to be with their peers.
Support centres such as the one proposed by Cheryl are a great way to get young people back on the right road. Giving them a purpose in life will help to take their mind off the issues that caused them to turn to drugs or alcohol in the first place. A centre at which they can develop new skills and meet new people will encourage them to stay sober and to enjoy their new life.
Getting the Right Help for Young Addicts
If you or a loved one has an addiction, it is important to get help as soon as possible. Beating addiction is tough but, with the right advice and support, the process can be less painful. At Addiction Helpline, we work with addicts and their families to ensure that they get the help they need. Our team of expert counsellors and therapists have been trained on all aspects of addiction, including the various treatments available. We can offer advice and support and can put you in touch with a suitable rehabilitation centre. Call us today for free, confidential advice.