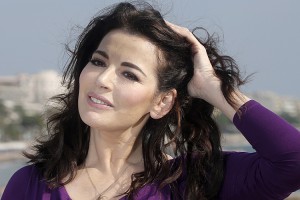 Nigella Lawson is a well-known face on TV as a celebrity chef with hit shows like The Taste, Nigella Bites, and Nigella Kitchen. She is also the daughter of the former Chancellor of the Exchequer Nigel Lawson. And the fact that he is life peer means she can officially claim the title 'The Honourable' before her name, but she doesn't bother with this – instead she prefers the 'domestic goddess' title given to her by fans . Nigella has been making headlines in the UK this week for all the wrong reasons, with her former husband claiming in court that she is a habitual abuser of cocaine and prescription drugs.
The Drug Use Accusations against Nigella Lawson
The allegations against Nigella Lawson have been made by ex-employees who are currently being sued for cheating her and her ex-husband out of a large sum of money. It is being claimed that Nigella used cocaine every day for years, as well as abusing prescription medication. It is also being alleged that the reason her husband divorced her was not only because she was damaging her own life because of drug abuse, but she also encouraged her daughter to do the same. These allegations seem to be confirmed by her ex, who referred to her in an email as 'Higella'.
The fact that Nigella's ex-husband Charles Saatchi seems to be supporting the negative claims about her is likely to damage her reputation. The couple made the newspapers front pages at the beginning of the year when Saatchi was caught on camera appearing to physically assault her – it looked like he was grabbing her by the throat. It is now being alleged that this public bust-up occurred because of Nigella's drug use.
The reason why the allegations of drug use by Nigella has being brought up in a case of fraud against her former employees is that the ex-employees are claiming she knew about the money they were taking.  The suggestion is that she allowed them to claim for additional expenditure from her accounts on the condition that they helped her hide her drug use from her husband.  It is a very damaging allegation, but it is certainly being taken seriously in the press.
Jury Still Out on Nigella Lawson
Nigella Lawson has refrained from making any comment about these allegations until the legal proceedings are complete. These claims have been widely reported in the media, but it is important to keep in mind that she could be completely innocent. If it does turn out that these allegations are true, she will certainly not be the first celebrity to manage to successfully hide an addiction.
And if the story is true, it sounds as if Nigella was able to hide the extent of her drug problems away from her husband for much of their marriage. However unlikely this first appears, it is actually very common. This would mean Nigella falling into the category of a high functioning drug abuser; she is able to put on an outward show of success and normality, fooling even those closest to her. High functioning drug abusers are able to hide their problems for years, and it is usually only when something dramatic happens that the extent of their problems becomes known.
Hopefully, the allegations against Nigella Lawson are exaggerated, but if they are indeed true, she needs help. Addiction is not any type of moral issue – it means she has been ill and needs help to recover. Many great treatment options are available, and, as long as Nigella is willing to change her ways, there will be an option suitable for her needs.