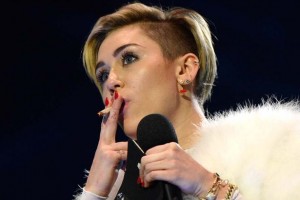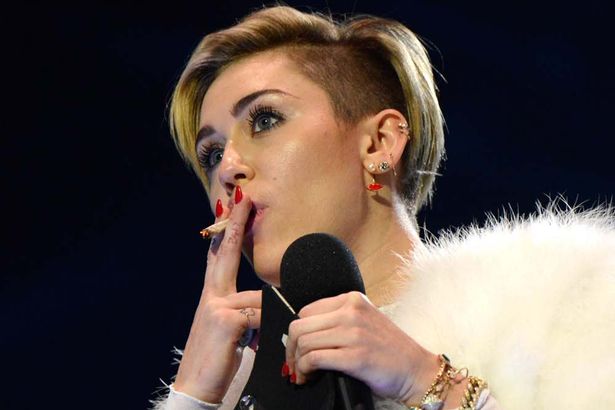 Miley Cyrus is gaining a reputation for her crazy behaviour but, up to now, she has claimed that this is just an act and that she is playing up for the cameras to increase her fame. The twenty-one year old singer has had a string of hits around the world, including The Climb, Party in the USA, We Can't Stop, and Wrecking Ball. She is also getting a reputation for being a bit of a party-animal, and there are fears that she may be developing a serious drug problem. It may be that most of her public stunts up to now have been carefully orchestrated; however, if she continues to do drugs then her life may begin to fall apart in the full glare of the public eye.
Does Miley Cyrus Have a Drug Problem?
Miley Cyrus is the daughter of the country singer Billy Ray Cyrus, so she grew up around fame. In 2006, she became a celebrity in her own right after starring in the incredibly successful Disney TV show Hannah Montana where she played Miley Stewart. She has also appeared in a number of movies including LOL, The Replacements, and Big Fish. Miley has sold millions of records and she is currently one of the most recognisable people on the planet. Up until now, it has been assumed that she was coping with her fame easily, but the growing concern over her drug use may mean that things are not going as well for as it might have seemed.
Concerns about Miley Cyrus's drug use seem to have originated from a conversation she had with her godmother Dolly Parton. She admitted that she was experimenting with drugs and that she was trying to escape her innocent image inherited from the Hannah Montana days. This means she is behaving increasingly rebelliously in order to appear more edgy; the problem with playing with fire though is that people tend to get burned.
Is it Ever Okay to Experiment with Drugs?
It is hard to know what is going through her mind, but it may be that Miley Cyrus feels that she is justified in having a bit of fun and experimenting with drugs. She may feel fully in control now, but the problem is that all those becoming addicted to drugs once felt they were in control; they just woke up one day to realise they were not anymore. It's not just that Miley Cyrus is setting a bad example to her young fans by using these illegal substances; she is taking a huge risk with her well-being. There are plenty of examples of young people losing their life while only experimenting with drugs.
Is it unrealistic to expect Miley Cyrus to keep away from drugs? The fact is that there is a strong culture of substance abuse in the world of celebrity and somebody like Miley Cyrus would have no trouble getting her hands on whatever drug she wants. There is likely a lot of peer pressure to experiment in her social circles, and she may feel that she has earned the right to do so. The reality is that there are plenty of examples of the dangers of drug abuse in her world too, with celebrities going in and out of rehab like yo-yos. There have also been too many famous people dying because of drug abuse in recent years, as well.
It would be terribly sad to see Miley Cyrus become as well known for drug-exploits as for her talent – this is what has already happened to Britney Spears and Lindsay Lohan. It is a painfully predicable path to follow, and there is certainly nothing glamorous about it. If Miley is serious about toughening up her image, maybe she should take up kickboxing instead.