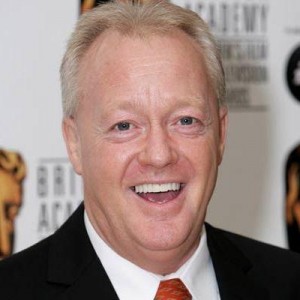 Celebrity Big Brother is back on our screens again and already the stars are revealing secrets about themselves. On the first night, Keith Chegwin confessed to three other housemates that, at the lowest point in his life, he was downing two bottles of whisky every day.
The children's TV presenter opened up to nineties pop star Kavana, singer Alexander O'Neal, and actor Ken Morley about his alcohol problems; O'Neal then admitted to having sought help for a cocaine addiction.
Addiction and Fame
These two revelations are among many that we know of among the rich and famous. It seems as though the pressures of fame can be too much for some, resulting in them heading to a life of addiction and substance abuse.
Many of us believe that the rich and famous have everything. They have the stardom and the money to go with it. What more could they want? While there are many benefits to having plenty of money and being in the limelight, it can have its disadvantages too.
Many celebrities live their lives under a spotlight, with every little thing they say or do being scrutinised by the media. Despite their apparent 'easy' lives, many celebrities work very long hours and being in the public eye can have a certain amount of pressure. They are watched constantly by paparazzi hoping to catch them in compromising positions and they have to be careful when out in public. They cannot have a bad day like the rest of us or it may end up on the front pages of the tabloids or celebrity magazines. They must refrain from getting angry with people, even when they really want to just shout and scream.
Why Fame Can Lead to Substance Abuse and Addiction
We know that it is not just the rich and famous that develop addictions. Substance abuse is common among people from all walks of life. However, the industry they are in may have a strong drink or drug culture and there may be pressure to 'join in'. In some cases, these people have already used various substances before becoming famous and, for them, the drug and drink culture instantly becomes a part of their lives.
There is no doubt that there is plenty of money available to famous people. People in the public eye are often earning vast sums of money, which means that they have plenty to spend on nights out drinking and on recreational drugs if they so choose.
As previously mentioned, being in the public eye can be immensely stressful for some and many find that a way to relieve stress is by grabbing the nearest bottle of wine or spirit. Some will find that drugs help to relieve the pressure of life under a spotlight. In addition, if these individuals are prone to addictive behaviours then they may find that addiction is not far behind.
Fame can lead individuals to believe they are better or worth more than others and this is because of the way they are treated. It can be hard to keep your head out of the clouds when others will give you everything you desire and will run around after you, pandering to your every desire. This can lead to some famous individuals believing they can get away with anything.
Addictive Personalities
Those tending to become addicted to drugs and alcohols usually share certain characteristics or traits and are said to have an addictive personality. What is very interesting is that these characteristics are also said to be prevalent in those who become famous. Examples of the characteristics of an addictive personality include:
needing to be the centre of attention all the time and wanting everyone to focus all their attention on them
being impulsive, which can not only leads them to new opportunities but can also be the cause of trouble
wanting to be different from everyone else and making a point of expressing their individuality
having low self-belief and continuously seeking approval of others around them
not being scared to take risks, which again may lead to exciting new opportunities but could also lead to troublesome situations
not having patience when it comes to pleasure
feeling justified at taking drugs or drinking alcohol because of the high levels of stress they have in their everyday life
feeling insecure in relationships
feeling as if they do not fit in with others
suffering with anxiety or depression
acting in a way that others would call anti-social.
Famous Celebrity Addicts
Below are a few examples of celebrities who have succumbed to drug or alcohol addiction.
Drew Barrymore
Drew Barrymore was a famous child actor who appeared in movies such as E.T. the Extra Terrestrial. However, she became more famous for her widely reported drug addiction during her teenage years and, after two stints in rehab, got her life back on the right track and has since appeared in a number of movies as an adult.
Lindsay Lohan
Another child actor, Lindsay Lohan, was famous for playing twins in The Parent Trap but the star has had a troubled few years, suffering with alcohol and drug addictions as well as time spent in prison for DUI offences. She has been in rehab numerous times.
River Phoenix
River Phoenix had it all, or so we thought. He was a rising star, having appeared in Indiana Jones and the Last Crusade and Stand by Me. However, his death in 1993 at the age of 23 from a drug-induced heart attack shocked the world, as did his addiction to heroin.
Robert Downey Jr
Robert Downey Jr's addiction to drugs was widely publicised. At the age of six, his drug addict father allowed him to try marijuana and they would spend many times taking drugs together throughout his childhood. From 1996-2001 he was arrested many times for drug related offences and spent many times in rehab before relapsing again and again. Downey Jr has made a remarkable comeback to the world of movies since starring in the Iron Man trilogy.
Heath Ledger
Heath Ledger was a rising Australian actor who starred in films including Brokeback Mountain and A Knight's Tale. However, after taking six different prescription drugs, Ledger died on 22nd January 2008 at the age of 28. His portrayal as the Joker in The Dark Knight won him a posthumous 'Best Supporting Actor' Academy Award.
Amy Winehouse
Amy Winehouse was an English singer-songwriter and was famous for her deep soulful voice. However, the immensely talented singer struggled with an addiction to drugs and alcohol and on 23rd July 2011, she was found dead in her bed. The cause of death was recorded as accidental alcohol poisoning.
Addiction Help
Celebrities are not the only people who suffer with addiction. You may have heard of the stars checking into well-known rehabilitation clinics for help. Some of these top rehabilitation centres can only be afforded by the rich and famous but there are many other superb affordable rehabilitation centres available to those who are not rich and famous and at which addicts can get the treatment they so desperately need. At Addiction Helpline, we can put you in touch with a rehabilitation centre that will work for you. Call us today.
Source:
http://www.mirror.co.uk/tv/tv-news/celebrity-big-brother-2015-keith-4943774