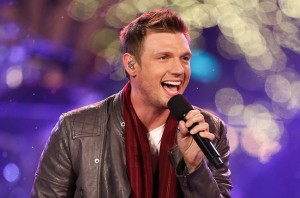 Nick Carter was a member of one of the most successful bands of the nineties. The Backstreet Boys were teen idols who enjoyed success with 25 singles and 8 studio albums – they have sold over 130 million records around the world. Some of their biggest hits were Quit Playing Games (with My Heart), Everybody (Backstreet's Back), As Long as You Love Me, and I Want It That Way. He admitted to drinking alcohol from an early age and, that at the height of his success, he was a hardcore alcoholic.
How Alcohol Problems Accompanied Nick Carter's Rise to Fame
Nick Carter has been involved in the entertainment industry since about the age of 10. He first started auditioning for TV shows, TV commercials, and movies in the eighties; his first notable appearance was when he played a minor character in Edward Scissorhands. He also liked to sing, and in 1992 at age 12, he joined the Backstreet Boys – he was the youngest member of the band. They began performing in 1993 and, by 1995, the band had found success in Europe – within in a year they were the hottest band in the world.
In his autobiography, Facing the Music and Living to Talk About It, Nick describes growing up in a home where drinking was the norm. He says his parents tended to use alcohol to help them deal with stress and concerns about money. Apparently, his first experience of drinking occurred when he was still crawling – he found some alcohol in a storage locker and started to drink it. He started to drink heavily as a teenager during his days with the Backstreet Boys, blaming much of his enthusiasm for this activity on being involved with the wrong crowd. When he was 18 years of age, he began experimenting with illegal drugs such as cocaine, but by then he had already developed a strong taste for alcohol. He liked stimulant drugs as it meant he could stay awake drinking all night long. He claims that the substance abuse became much worse when he started dating Paris Hilton.
Growing up in a home where alcohol abuse is considered normal behaviour can certainly be a contributing factor in the development of this type of problem among teenagers. This is why it is not enough for parents to just tell their kids not to drink – they need to lead by example. It is also accepted that the younger a person is when they start drinking, the more likely they are to develop a problem later on. The fact that Nick began drinking at such a young age did put him on the fast track to addiction.
Nick Carter realised that he was in danger from alcohol and drugs when he developed cardiomyopathy. This is a disease of the heart muscle, which can mean the heart is no longer able to pump properly. It can be a life threatening condition; one of the contributing factors to people developing the illness is abuse of alcohol and recreational drugs – this seems to be the reason why Nick damaged his heart muscle. He talks about the terror of waking up with his heart pounding so loud that he was sure people in the next room could hear it. He also began to experience periods of depression because of the substance abuse, which was enough to convince him to start changing his ways.
According to Nick, he now lives a much healthier lifestyle. He has admitted to slips in the past when he started drinking alcohol again, but he is determined not to make the same mistakes going forward. He credits his new wife Lauren Kitt for helping him turn his life around – he met her in 2008. He is about to star in a new reality show called I [Heart] Nick Carter on VH1, and he promises that this is going to give his fans a chance to see how much better his life is these days.
Nick Carter says he was a hardened alcoholic; if this were the case then it would usually be recommended that he give up alcohol completely. It is common for individuals who have this condition to enjoy long periods in which they appear to be back in control, but the usual pattern is for them to return to alcohol abuse later on unless they are able to stop drinking completely before that time. If Nick is having the occasional drink, it means he has not yet managed to build a full life in recovery.