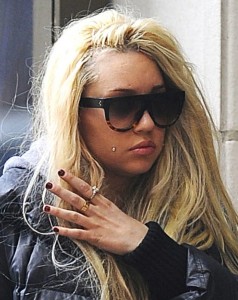 American actress Amanda Bynes has had a rough few weeks. Her behaviour has become increasingly erratic, and she was hospitalised against her will last Friday under a psychiatric order (this is similar to being sectioned under the Mental Health Act in the UK). Amanda has now been forced to attend rehab, and the rumour is that she is struggling to adjust to the treatment. This is not the first time Amanda has been in rehab – something similar happened last year when she went from a psychiatric ward to an addiction treatment centre.
Mental health Problems of Amanda Bynes
Amanda Bynes is a child star who first became famous at the age of seven. She became a well-known face on the Nickelodeon channel after appearing in shows such as All That, and The Amanda Show. She has also appeared in a number of movies including Big Fat Liar, What a Girl Wants, Hairspray, Living Proof, and Easy A. Her acting career has stalled over the last few years so she has been experimenting with other careers such as rapping and fashion design.
Things stated to go wrong for Amanda Bynes back in 2012 when she was arrested multiple times for driving offences. On the first occasion, she was caught using her mobile phone, but then she was caught driving under the influence. Later that same year she was involved in two hit and run accidents, and was later arrested for reckless endangerment as well as possession of cannabis.
Last year Amanda started a fire in the driveway of a stranger's house, leading to her being involuntary committed to a psychiatric ward. From there she was transferred to a rehab because it was felt that many of her problems were due to substance abuse.
Earlier this year, Amanda was once again caught driving while under the influence, and she was arrested for shoplifting as well. Things deteriorated further when she put some messages on Twitter saying that her father sexually abused her as a child. She later tweeted again admitting that the accusations were false, saying that there was 'something wrong with her brain' that made her say these things. Amanda was once again placed in a psychiatric ward and she has been sent to rehab.
The Dual Diagnosis of Amanda Bynes
It seems clear from the behaviour of Amanda Bynes that she is probably dealing with a dual diagnosis. This refers to a situation in which a person has a mental health problem as well as an addiction problem. These two conditions feed into each other, making it difficult to provide effective treatment – it can be hard to determine where one condition ends and another begins. Those with a dual diagnosis can also end up in a Catch-22 situation; it is difficult to deal with mental health problem because of the addiction, but it can be extra hard to overcome an addiction when dealing with a mental health problem. This is why those in this situation tend to need specialised care.
It seems as if Amanda is getting the treatment she needs but is finding it a struggle as she is there against her will. The deterioration in her behaviour suggests that being forced into treatment was reasonable; it is not unusual for people to be initially resistant to recovery. The way she has been acting for the last few years indicates that she could be a danger to herself as well as others, so it is not going to be practical to just wait for her to become ready for rehab. We hope that once she starts to see some improvement in her situation, it will make here less resistant to rehab and she will be able to get the most out of the programme.