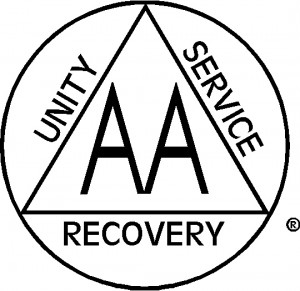 One of the benefits of using Alcoholics Anonymous following rehab is that it can be a good source of support and encouragement. Going to the meetings can keep you on track in recovery; however, in order to get the most out of this programme it is recommended that you choose a sponsor. It is nice to enjoy the fellowship of a group of people on a common path, but this individual will be able to provide you with one-to-one support as well and there are times when this may prove invaluable.
What is an AA Sponsor?
A sponsor is like a cross between an unpaid life coach and a trusted friend. By agreeing to be your sponsor, this person is willing to take on the responsibility that comes with the role and means he or she is willing to share their knowledge and experience with you as well as giving up some of their time to be able to do this. A sponsor is not like a boss; this individual is not there to micromanage your life but if he or she tries to be bossy then you have the option of 'firing' them at any time.
What Does an AA Sponsor Do?
There are no exact rules about how sponsors should behave, and there is no professional training needed to take on the role. Once you have been sober for a few months, you could technically agree to sponsor somebody else (although it is recommended that you get a bit more time under your belt before you do this). Sponsors differ in the level of support provided to sponsees but the most common features of this role include:
guiding the sponsee through the steps
it is usual to share the contents of your step four (personal inventory) with your sponsor, although you don't have to this if you don't want to
some sponsors will give you permission to contact them at any time of the day or night if you feel close to relapse and it can be huge help to have someone like this to talk to during these episodes
this person is someone you can talk to about your problems; sometimes just having somebody to listen can be incredibly important
the sponsor can share his or her experience, strength, and hope, so you can use this guidance to avoid pitfalls and find the most direct route to recovery
this more experienced person can answer any questions you might have about the programme
a sponsor is a trusted friend you can always turn to when you need help
the sponsor provides a feedback mechanism; this is vital because it is so easy to go off track in recovery without even realising it.
How to Choose an AA Sponsor
The benefits of having a sponsor in AA will depend a great deal on the person you choose for the job. If you choose unwisely then you could end up with somebody who is a bad influence, ending up as a case of the blind leading the blind. Choosing a sponsor is an important decision, but this is probably not something you want to just rush into without first assessing the suitability of the person to fulfil the role.
Probably the most important factor when choosing a sponsor is that this person has a solid sobriety. If you choose somebody who is just barely hanging on in the programme then this is unlikely to be of much benefit to you; in fact, it could be dangerous because this individual could take you down with them. The suitable candidates will usually have been sober for a few years, so you will be able to observe that they walk the walk as well as talk the talk.
One of the key functions of a sponsor is to help you go through the 12-steps, but the person can only do this if they practice this part of the programme. There are many people who regularly go to the meetings but do not bother too much with the steps. If you want to get the most from the AA programme then you need to choose a sponsor who uses it in his or her life on a daily basis.
It is vital that any sponsor you choose is going to be a trustworthy person. There is no application process for taking on the role and it is open to anyone. You will likely be sharing personal information with this person, so you want to be confident that he or she is not going to betray your secrets; this is especially important if you plan on doing your step 5 with a sponsor.
It is generally recommended that men choose male sponsors and that women choose female sponsors – the only exception is if you are gay when it might be best to choose a sponsor of the opposite sex. The reason for this is that sexual attraction can lead to huge problems in the sponsor-sponsee relationship and there have been many examples of disastrous relationships between these two people, with at least one of them relapsing. The nature of this supports needs to be strictly friendship-only, which will be easier if you stick to a person toward whom you are unlikely to feel any sexual attraction.
In order to get the most out of a sponsor, you will need to spend enough time with this person. Some of the old-timers in AA are going to be incredibly popular, which means they may be acting as a sponsor for many sponsees. If you choose this sort of person then he or she may not be able to give you much time. If you feel you are going to need a good deal of support, it will be better to choose a sponsor who has fewer commitments. It is usually best to choose one of the busier sponsors once you are established in recovery and you need less input.
Potential Dangers When Choosing a Sponsor
In most instances, choosing a sponsor will be a positive and beneficial thing to do. There can be dangers associated with this relationship that you should be aware of though, such as:
13 stepping is where a sponsor (or other long-term member of the group) takes sexual advantage of a newcomer; the newbie sponsee can in a vulnerable position so it is important to stay clear of this type of sexual predator
a minority of sponsors can turn this assistance into a type of ego trip where it is all about making them feel good and less about actually helping the other person
if the sponsor relapses then there is a risk that he or she could pull the sponsee down as well; this is why it is so vital to only choose a sponsor who has as strong sobriety
deeply personal information is often revealed by the sponsee during this type of relationship, and, if these secrets are later revealed by the sponsor, it could cause huge embarrassment and possibly harm
a sponsor may not have a strong recovery, meaning that the advice offered is questionable and potentially misleading
the sponsor may try to give advice on subjects where he or she has no qualifications; for example, they may try to give medical advice they are not qualified to offer.