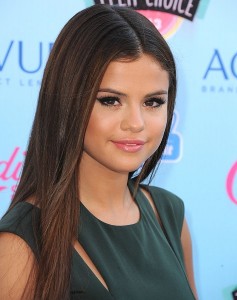 Selena Gomez entered a rehab programme at the beginning of the year and seems to have benefited from the experience. She spent 14 days at the Dawn At The Meadows Recovery Centre in Arizona, claiming she did not go there for substance abuse treatment. Apparently, things were just starting to get on top of her, so the twenty-one year old star entered rehab to regain control of her life. There are also rumours that one of the reasons for her decision to go to treatment was that her on-off boyfriend, Justin Bieber, was pulling her towards a drug-abuse lifestyle.
How Did Selena Gomez End Up in Rehab
Selena Gomez is an accomplished singer as well as an actress. She got her first big break when she appeared in three episodes of Hannah Montana in 2007, later following this up with sixteen episodes of Barney and Friends. She has also appeared in lots of movies including Spy Kids 3D, Aftershock, and Hotel Transylvania. Selena has also had some chart success with songs like 'Who Says?' and 'Come And Get It'.
The suggestion that something might be wrong with Selena began to surface last December with the news that she had decided to cancel the Australian leg of her world tour. At the time, it was explained that she wanted to spend time with her family but a couple of weeks later, the news came through that she had entered rehab. Apparently, Selena felt completely burnt out, which prompted her decision to enter the facility. The Dawn At The Meadows Recovery Centre has built a good reputation for helping young people overcome addiction problems, but there is no need to have an addiction in order to receive help from the facility.
Why Would Somebody Without a Substance Abuse Problem Go to Rehab?
It might seem strange that somebody who is not struggling with alcohol or drug abuse would choose to go to rehab, but it isn't so hard to understand at all. The reality is that breaking addiction is the very least that these facilities have to offer, with the real goal giving clients the tools needed to regain control over their life and to become better at dealing with stress and negative emotions. Almost anyone could benefit from attending one of these programmes because it is a chance to learn and experiment with powerful self-development tools; this is the same sort of thing that can be found in self-development seminars that can cost thousands of pounds to attend.
If a person suspects they are at risk of developing a substance abuse problem, this could be prevented from happening by getting help from a rehab programme. It has been said that prevention will always be better than a cure. The intensive and therapeutic environment of a rehab facility provides the perfect conditions for learning about addiction and avoiding the traps that lead many into this behaviour.
It sounds as if Selena Gomez went to rehab in order to pick up some coping strategies to make it easier for her to deal with life in the future. Maybe her hectic lifestyle means that she is struggling to manage her stress levels; it also sounds as if her relationship with Justin Bieber is an emotional rollercoaster, which might be making things harder for her as well. There is also the possibility that Selena has started to worry about the presence of substance abuse in her life, wanting to avoid potential trouble in the future.
Selena Gomez Trying Her Best Following Rehab
Selena Gomez only spent two weeks in rehab but this would probably not be enough if she were dealing with an addiction problem. For her purposes though, it is likely to have given her a chance to escape the stresses and pressures of her career, with her hopefully picking up some new tools for dealing with life. She claims to be trying her best now to get the most out of life, so it does sound like she is back on track. Maybe this two weeks in rehab will be all she needs to take control of things.